Posted by Island Pursuit on Oct 27th 2023
Cashmere ponchos are luxurious and versatile wardrobe pieces that can elevate any outfit. Cashmere, a luxurious fabric known for its softness and warmth, makes the perfect material for ponchos. This unique fabric comes from the undercoat of Kashmir goats. Because these fibers are finer than sheep's wool, they result in an exceptionally warm yet lightweight product.
The process to get pure cashmere isn't simple. It involves combing out the fine hairs by hand during the molting season. This labor-intensive process contributes to its high value.
Whether you're going for a trendy or timeless look, here's a comprehensive guide to help you style your cashmere poncho in various ways, drawing inspiration from current trends and classic looks.
Classic and Chic
For a timeless and sophisticated look, pair your cashmere poncho with classic pieces:
Outfit: Wear a black turtleneck, fitted jeans, and ankle boots.
Accessories: Add a statement belt to cinch your waist for a more defined silhouette. Opt for minimalistic jewelry such as a simple gold necklace or stud earrings.
Finish: Style your hair in a sleek bun or a low ponytail. Carry a structured leather handbag to complete the polished look.
Casual and Effortless
Achieve a relaxed and casual style by pairing your cashmere poncho with comfortable basics:
Outfit: Layer a plain white t-shirt or a lightweight sweater underneath the poncho, and wear it with high-waisted jeans or leggings. Finish the look with ankle boots or sneakers.
Accessories: Throw on a trendy fedora hat or a beanie to add a touch of playfulness. Complete the look with oversized sunglasses and a crossbody bag for easy movement.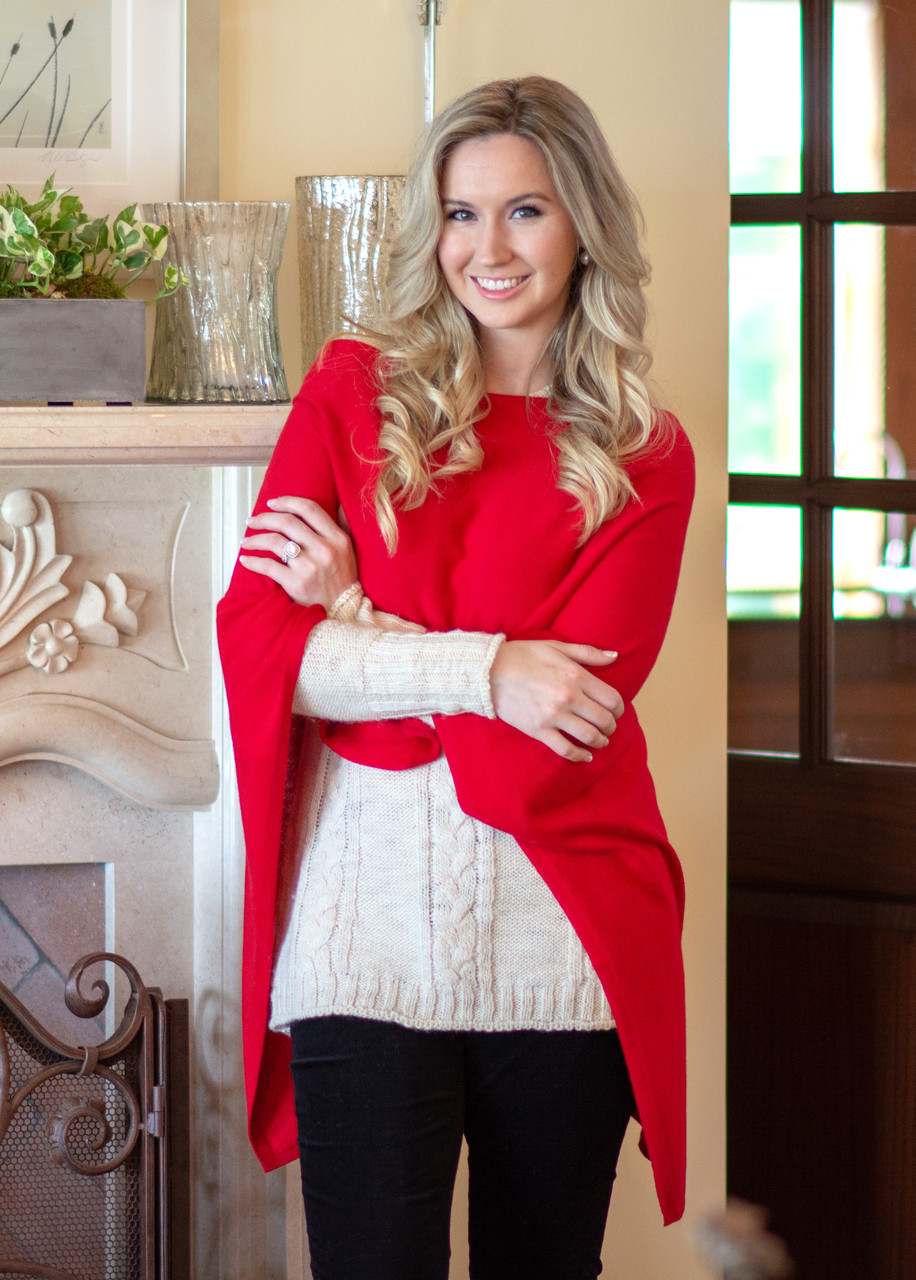 Boho and Romantic
Dress up your cashmere poncho for a bohemian and romantic vibe:
Outfit: Wear a flowy maxi dress or a floral print midi skirt with a lacy blouse. Layer your cashmere poncho over it as a statement piece. Pair the outfit with ankle boots or strappy sandals.
Accessories: Add a wide-brimmed floppy hat, a fringe bag, and stacked bracelets to enhance the boho feel. Don't forget to complete the look with loose, beachy waves or braids.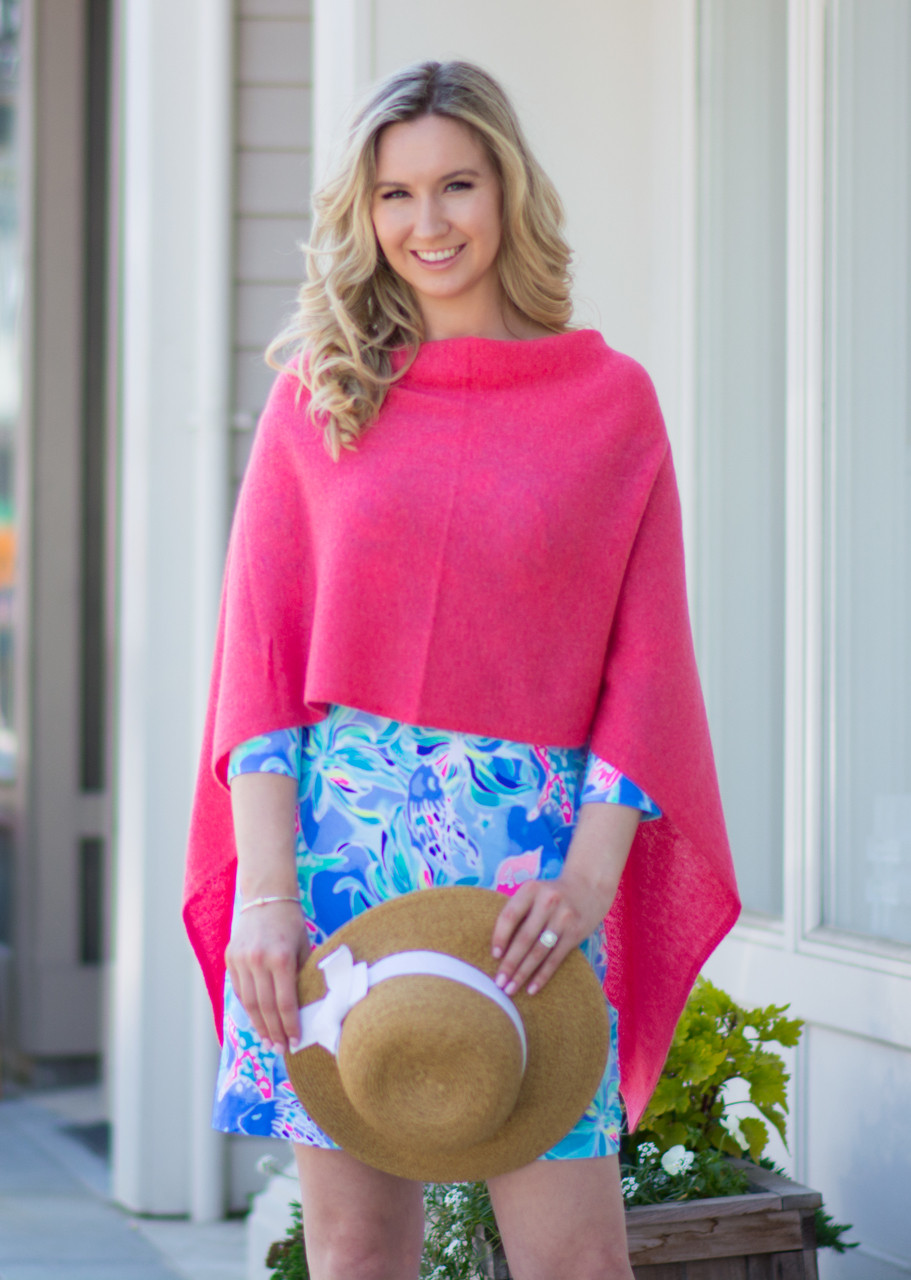 Edgy and Fashionable
Make a fashion-forward statement by pairing your cashmere poncho with edgier pieces:
Outfit: Combine black leather leggings or skinny jeans with a graphic t-shirt or a rocker-inspired top. Layer your cashmere poncho over it for added sophistication. Complete the look with ankle boots or platform shoes.
Accessories: Wear a chunky chain necklace, studded earrings, and a leather backpack or crossbody bag for an edgy touch. Experiment with a bold lip color or smoky eye makeup to enhance the overall look.
Modern and Minimalistic
For a clean and modern look, pair your cashmere poncho with sleek and tailored pieces:
Outfit: Opt for monochromatic or neutral-colored clothing such as a black turtleneck and high-waisted trousers or a white blouse and tailored pants. Finish the look with pointy-toe heels or loafers.
Accessories: Keep it simple and minimal with delicate jewelry such as hoop earrings or a thin gold bracelet. Carry a structured handbag or a clutch to complement the clean lines of your outfit.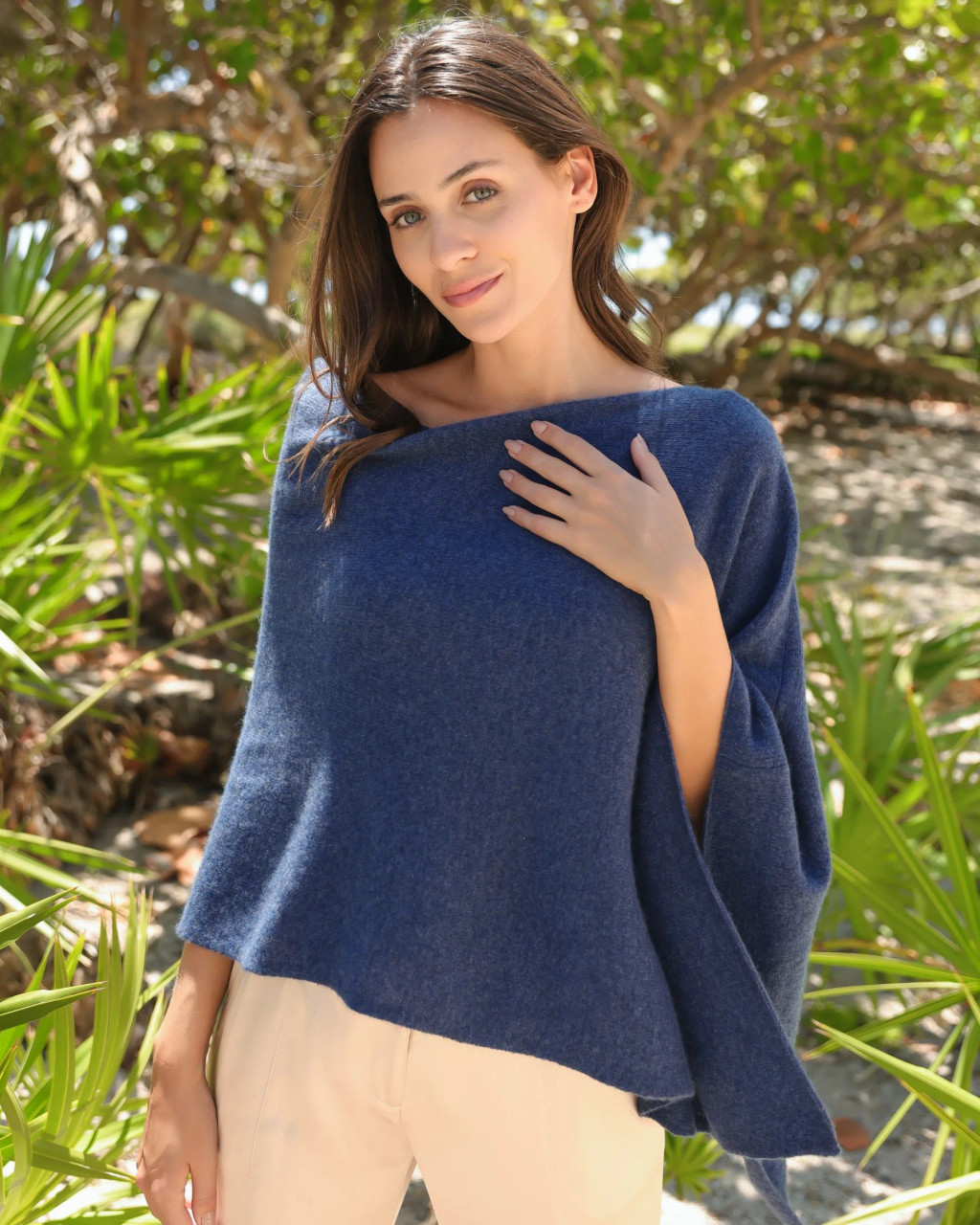 Conclusion
Remember, these are just suggestions, and the key is to experiment and find what suits your personal style. Cashmere ponchos are incredibly versatile, allowing you to create various looks for different occasions and seasons.