Posted by islandpursuit on Nov 21st 2023
Ever stared into your closet, trying to figure out the perfect outfit for a beach day? It's tricky, isn't it?
You want comfort. You crave style. And you definitely need functionality.
The answer might be hanging right in front of you: Khaki pants.
"Khakis at the beach?" Yes! Just imagine how their neutral hue can complement an array of tops and colors - like pairing with that crisp white linen shirt or your favorite polo.
This is more than just about dressing up; it's also about discovering new ways to express yourself through fashion. By diving deep into this post, you'll learn practical tips and tricks on styling khakis for men for that effortless beachy look!
Understanding the Versatility of Khaki Pants for Men
Kick back and imagine this: you're on a beach, toes in the sand. What are you wearing?
Well, khaki pants, especially those from our collection, offer an unbeatable mix of comfort and style. They feel good to wear while looking stylish - no easy feat.
This versatility extends beyond just feeling comfortable at the beach or barbecuing with friends. It also comes into play when pairing your khakis with different types of tops.
The humble polo shirt gives off casual vibes but swap it out for a linen shirt and suddenly you're dinner-date ready. So next time someone asks "Why khakis?" remember – they aren't just versatile; they're practically magic.
Choosing the Right Beachwear to Pair with Men's Khakis
Kicking off your beach day starts with selecting suitable wear. But when it comes to pairing men's khaki pants, some might get stumped. Don't worry, here are some tips to consider.
Comfort is paramount at the beach, so opt for light and breathable fabrics like cotton or linen. These materials allow you to stay cool under the sun while still looking sharp.
When thinking about style, think about versatility. A white button-down shirt can give a classy vibe while a vibrant polo lends an air of casual sophistication that goes well with khakis.
In terms of functionality, consider if there'll be any transition from day-to-night activities. If yes, then layering up could help strike a balance between being stylish yet practical during cooler evenings by the shore.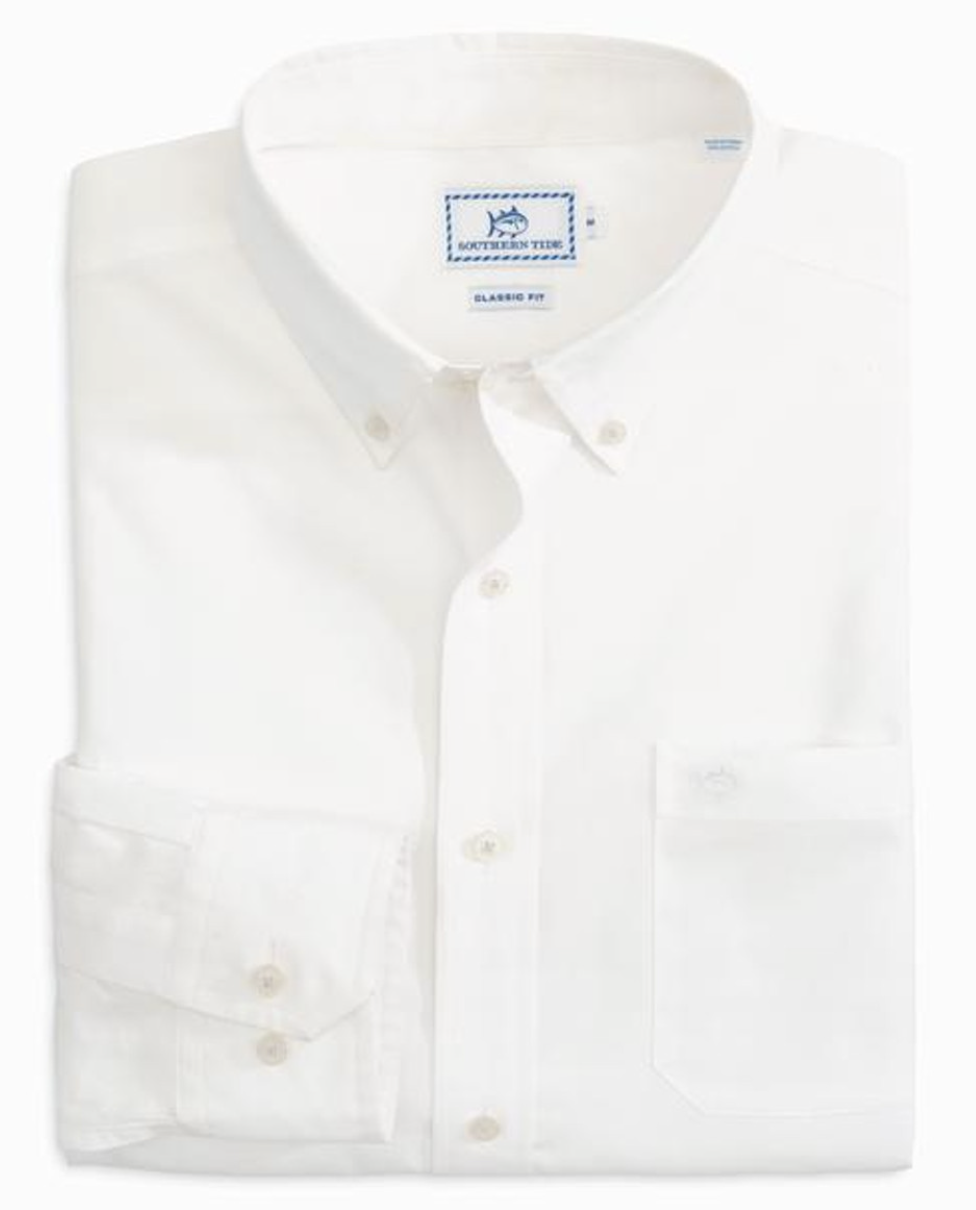 Colors and Patterns that Complement Khakis
Colors that have lighter shades like white or pastel hues tend to be a safe bet. They bring out the best in khaki's earthy tones.
Think crisp white linen shirts, or soft blues reminiscent of the sea. But don't shy away from bolder choices. A bright polo shirt can make a playful statement.
Moving onto patterns, stripes are your friend when styling khakis. Whether it's nautical-themed blue and white, or more vibrant combinations for an added pop of color. Checkered patterns also give off that laid-back beach vibe you want to aim for here.
Practical Tips and Tricks for Styling Khakis at the Beach
The versatility of khaki pants lets you enjoy the beach in style. To make a real fashion statement, you'll need some advice on how to rock the look.
Firstly, try rolling up your pant legs. It's not just a functional move that keeps your khakis from getting wet; it also adds an air of casual coolness. For an effortless look, aim for a roll that hits right above your ankles.
Tucking in your shirt can give off a more polished vibe. Pairing this with short-sleeved linen shirts makes sure comfort doesn't compromise style.
A hat is optional but can add another layer of interest while protecting against sunburns - straw fedoras or Panama hats are classic choices.
Remember these tips when packing khaki pants for men next time.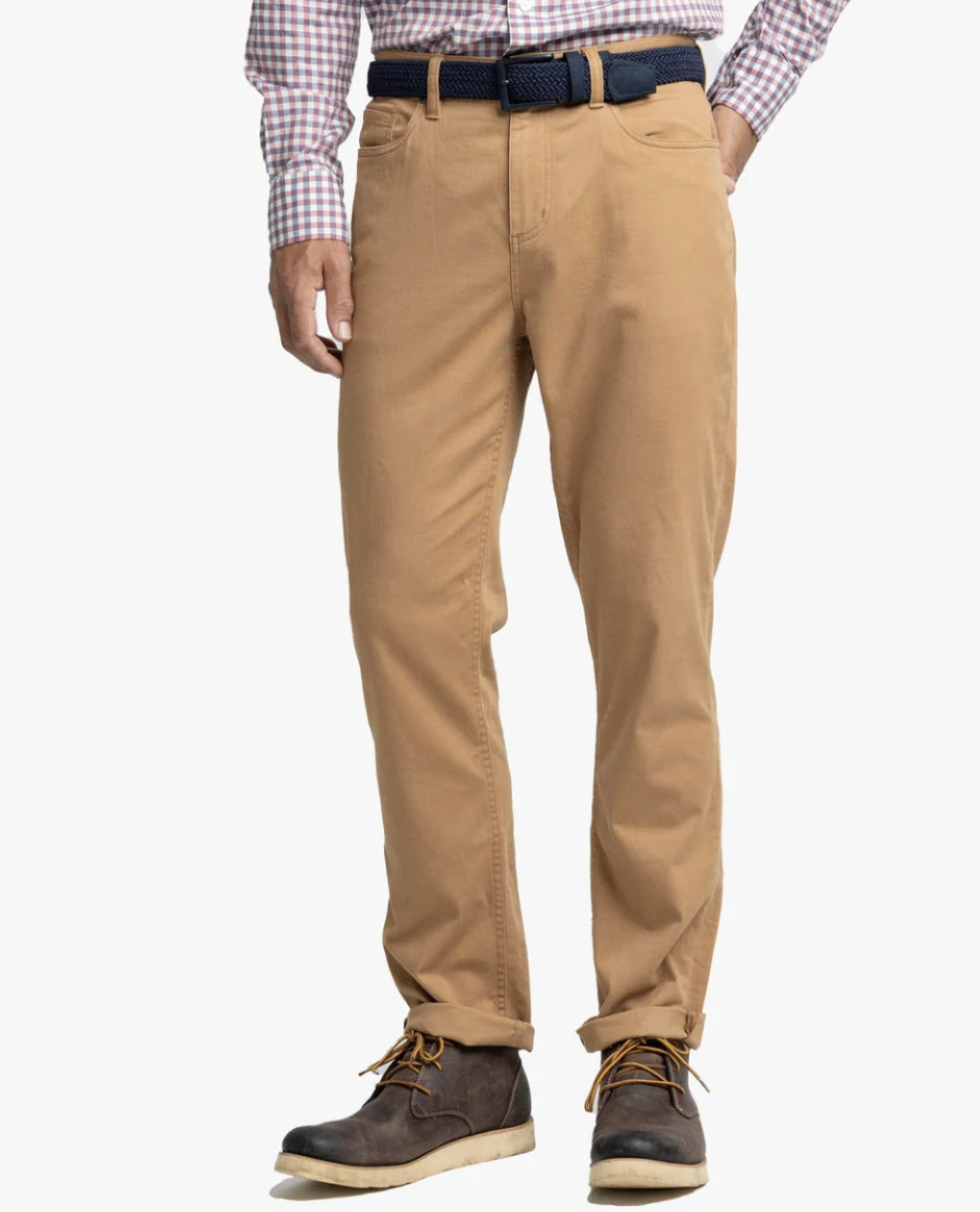 Conclusion
There is so much style versatility in khaki pants for men. They're not just office wear; they're beach-ready too!
From polo shirts to linen ones, each brings its own charm when paired with those trusty khakis. They're incredibly easy to pair with a wide range of colors. From basic neutrals that exude a polished and sophisticated vibe to vibrant pinks, reds, oranges, and more, khakis offer a great balance to whatever shirt you're wearing.
Plus, with practical tips and tricks for styling your outfit at the beach, you can roll up those pant legs or tuck in that shirt if needed to pull off some effortless style!
So, if you're interested in khaki pants for men, check out the rest of our menswear collection to complete the look!