Posted by Island Pursuit on Mar 15th 2023
What is your island pursuit?
Having decided he wanted to live on an island, Michael Valentino first opened Island Pursuit on Martha's Vineyard in 1983. Ever since Michael was a child vacationing on the Jersey Shore, and in Florida, with his parents and brothers, Michael has been enamored with all things ocean related. Throughout his life he's enjoyed sailing, wind surfing, motor boating, fishing, stand up paddle boarding, kayaking, and for the past ten years, kiteboarding! Here is our fearless leader kite boarding in Massachusetts!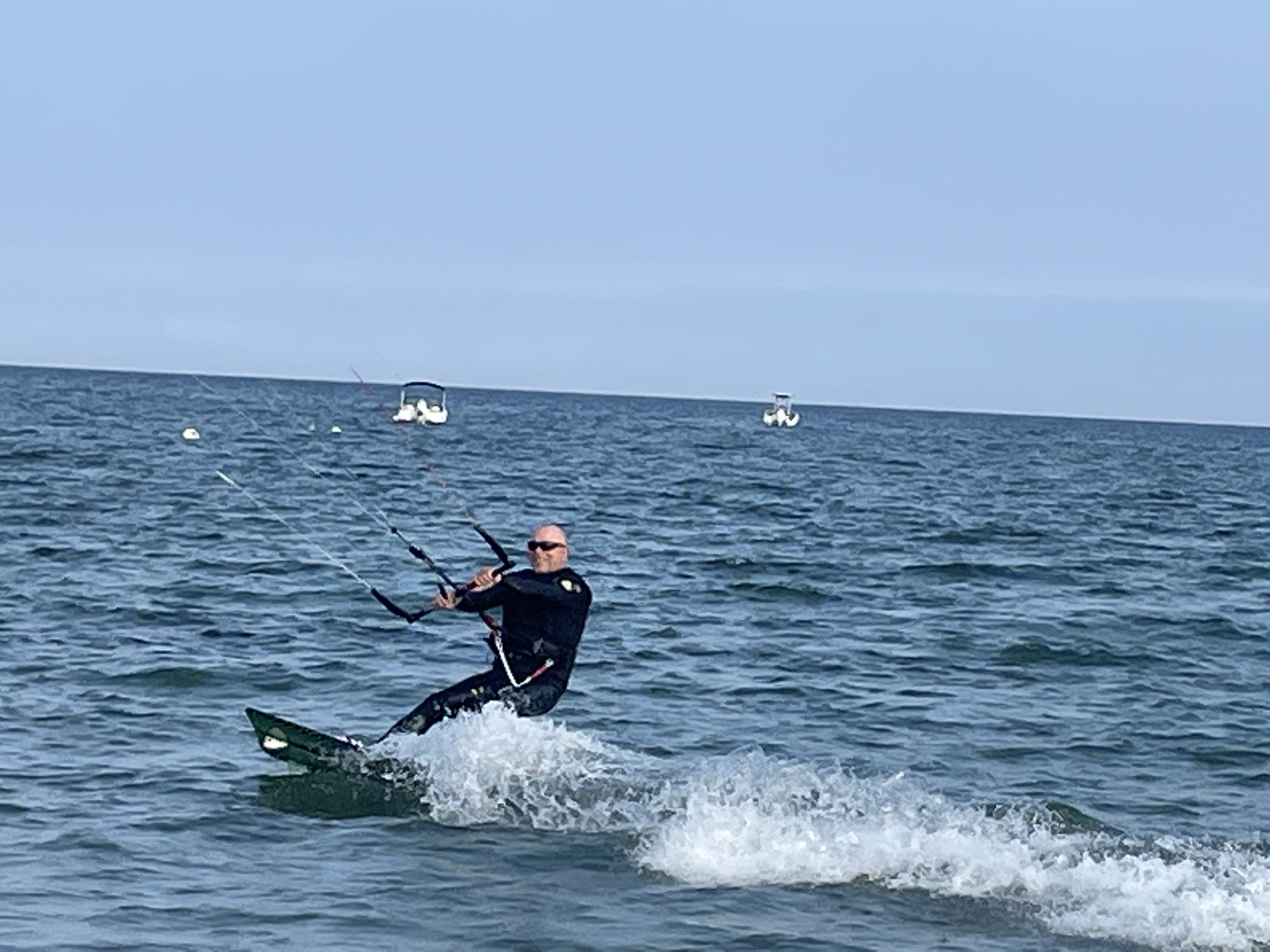 When he opened Island Pursuit in April, 1983 on Martha's Vineyard, Michael was living on Martha's Vineyard in the summer, where he could engage in water sports, and in the mountains of Vermont in the winter, where he could ski. Island Pursuit was at the time an extension of his business in Vermont, Northern Pursuit, a ski rental and clothing shop near Killington.
Michael is an ardent supporter of finding your passion to live a happy life. At that time for him, that meant being on the water in the summer and the in the mountains in the winter, so he created a business that would support his ideal lifestyle. He had found a way to live his "island pursuit," his passion.
As time went on, he moved his young family to Florida for that endless summer lifestyle and began setting up Island Pursuit stores in Florida. I guess the warmer weather and having an opporutnity to be on the water year round beat out the cold New England winters! Today, with stores in Sanibel and Sarasota, Florida, Mystic, CT and Chatham, MA, Michael continues to summer in New England and winter in Florida.
His island pursuit, what brings him joy, remains water sports, just as he had identified as a young boy.
When we ask "what's your island pursuit?" We want to know, what are your passions? What do you like to do in your free time? Maybe it's hiking in woods, skiing in mountains, camping, relaxing on a hammock, or riding a horse. Maybe it's going to the theatre, out to a restaurant for a great meal, or listening to live music. Whatever your island pursuit may be, whatever you really enjoy doing that brings you happiness and reduces stress, that's what we wish for you! Life is to be lived, enjoyed, explored. #whatsyourislandpursuit
So, what's your island pursuit? Here are some of our favorites!