Posted by Island Pursuit on Oct 27th 2023
Krazy Larry's pull-on pants and skirts are renowned for their comfort, versatility, and impeccable style. The brand is dedicated to creating clothing that allows individuals to embrace their individuality while feeling at ease. With stretchy fabrics and an effortless pull-on design, these pieces are perfect for anyone seeking comfort without sacrificing style.
The popularity of pull-on pants has soared due to their unique blend of comfort and style. Whether you're heading out or staying in, they offer a chic yet relaxed look that fits the bill perfectly.
In this article, we will explore different outfit ideas, accessorizing tips, and ways to incorporate these comfortable and versatile pieces into both casual and formal looks. Whether you're dressing for a laid-back weekend or a formal event, Krazy Larry's collection has got you covered!
Styling Women's Pull-On Pants
Finding the perfect fit is essential when it comes to pull-on pants. You need to understand both your waist and bottom measurements so you can feel comfortable while looking stylish.
Whether straight leg or boot cut, petite sizes or regular ones – every woman can find her ideal pair with ease once she knows her exact size. So why wait? Get ready to explore the world of women's pull-on-pants today.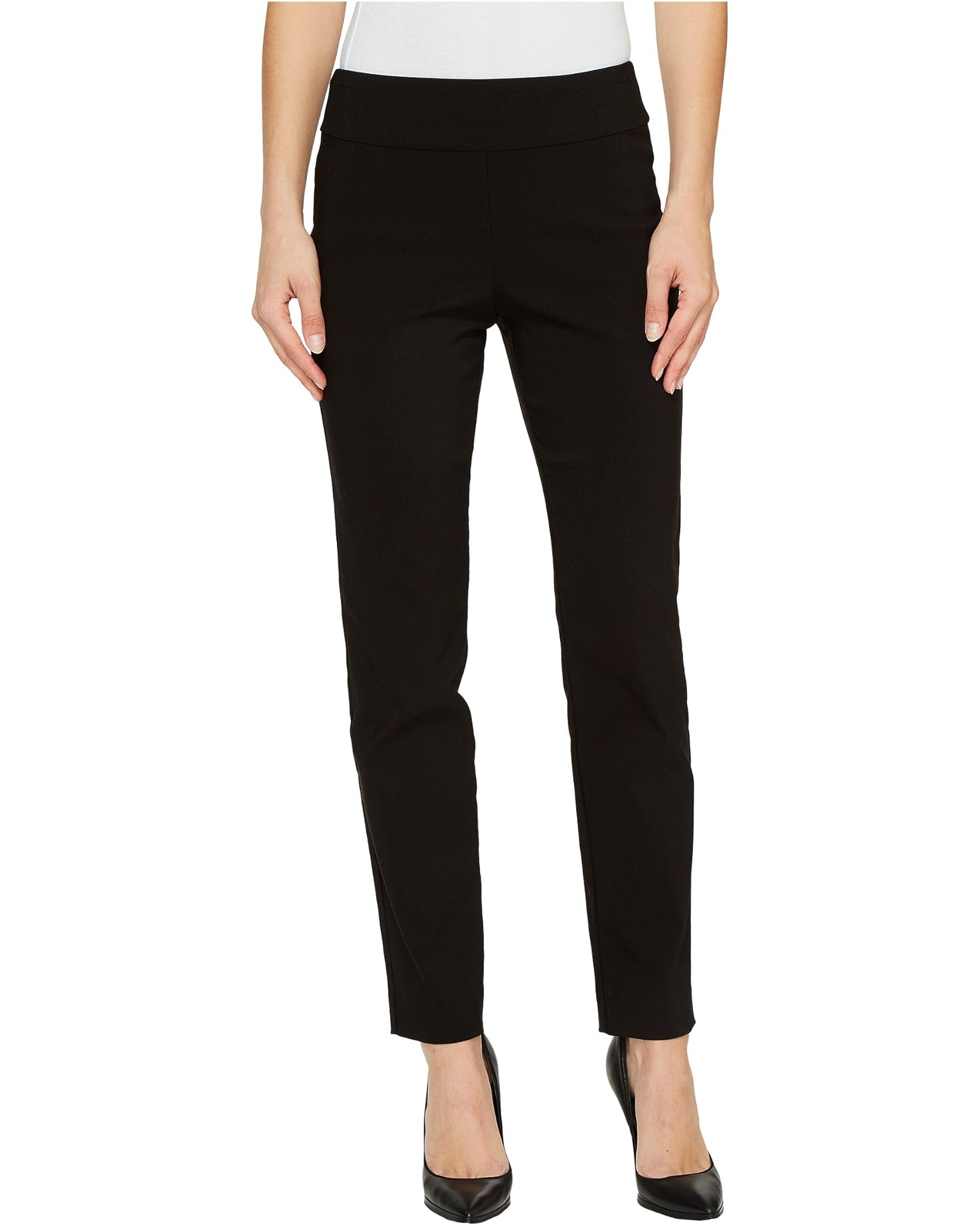 Casual Looks
For a relaxed and laid-back style, pair women's pull-on-pants with different tops and shoes. Consider teaming them with a loose-fitting blouse or a classic white t-shirt. Complete the look with trendy sneakers, flats, or sandals. Add a pop of color or a statement accessory to elevate the outfit.
Pull-on pants are perfect for those busy days when comfort is key but you still want to look put-together. For an effortless yet stylish ensemble, try pairing your loungewear pants with some sleek sneakers. This combo offers the best of both worlds: it's comfortable enough for everyday wear and trendy enough for casual office outfits or weekend outings.
If jeans are more your speed, consider trying different types of pull-on jeans like skinny fit or bootcut styles. Paired with clean white kicks and a simple tee, this outfit screams relaxed sophistication.
No matter what type of pants fits your personal style – whether that be straight-leg trousers or wide-leg palazzos - there's no denying the versatility and ease that comes from rocking women's pull-on pants in a casual setting.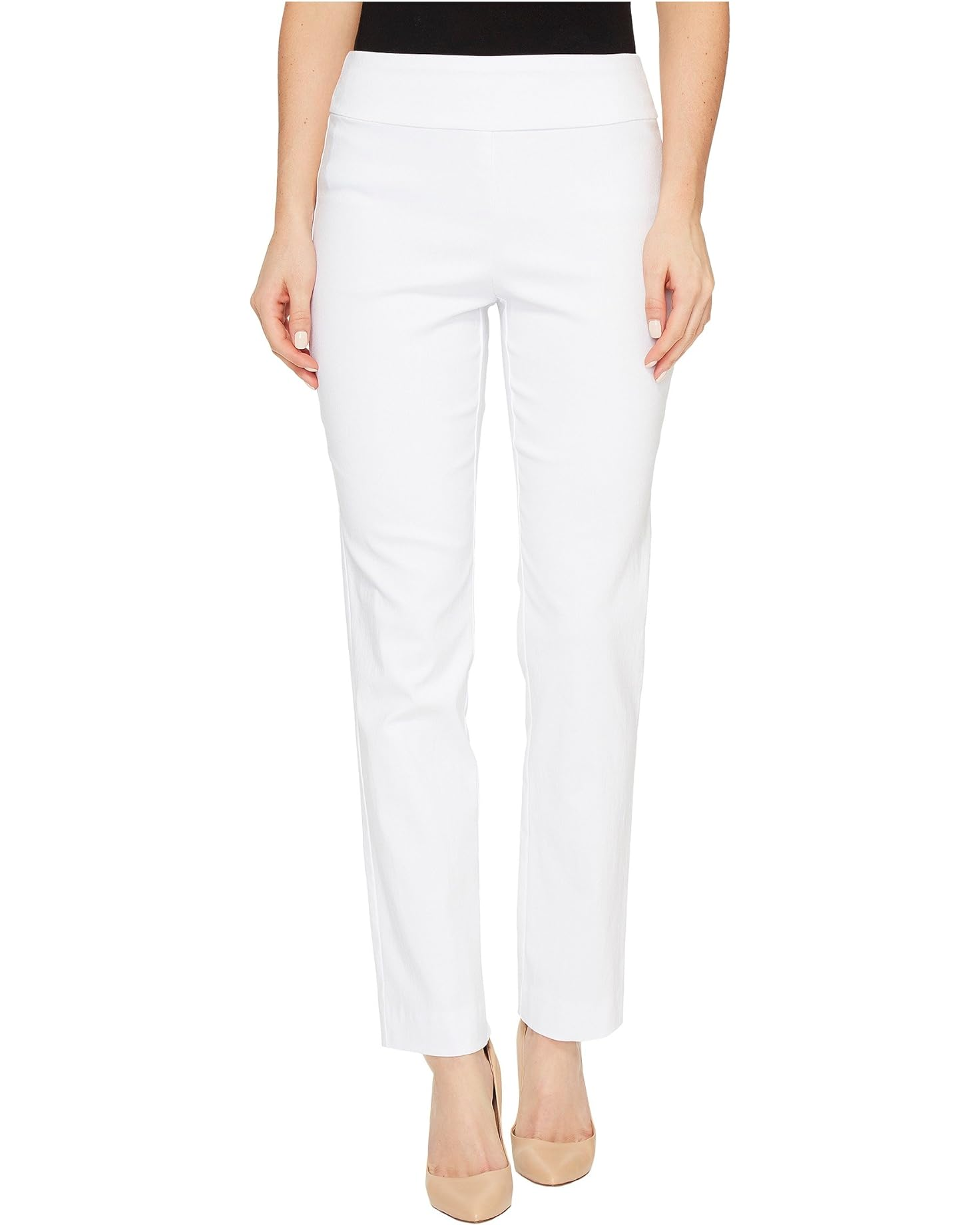 Formal Looks
Don't underestimate the elegance of Krazy Larry's women's pull-on-pants. Dress them up for work or formal events by pairing them with a tailored blazer or a structured blouse. Tuck in your top for a polished look and finish with heels or sleek ankle boots. Accessorize with minimalistic jewelry and a sophisticated handbag to complete the ensemble.
Pull-on dress pants offer the perfect balance between comfort and style, making them ideal for work or special events. Their versatile elastic waistbands and fashionable style make them a great choice for achieving an elegant professional look without sacrificing comfort.
Choosing the right pair of pull-on dress pants is key when aiming for that professional vibe. Opting for neutral colors like black or navy can add an element of sophistication while still keeping things simple and classy.
A straight-leg cut works best as it gives off an elegant silhouette that goes well with most tops - be it a fitted blouse or loose button-down shirt.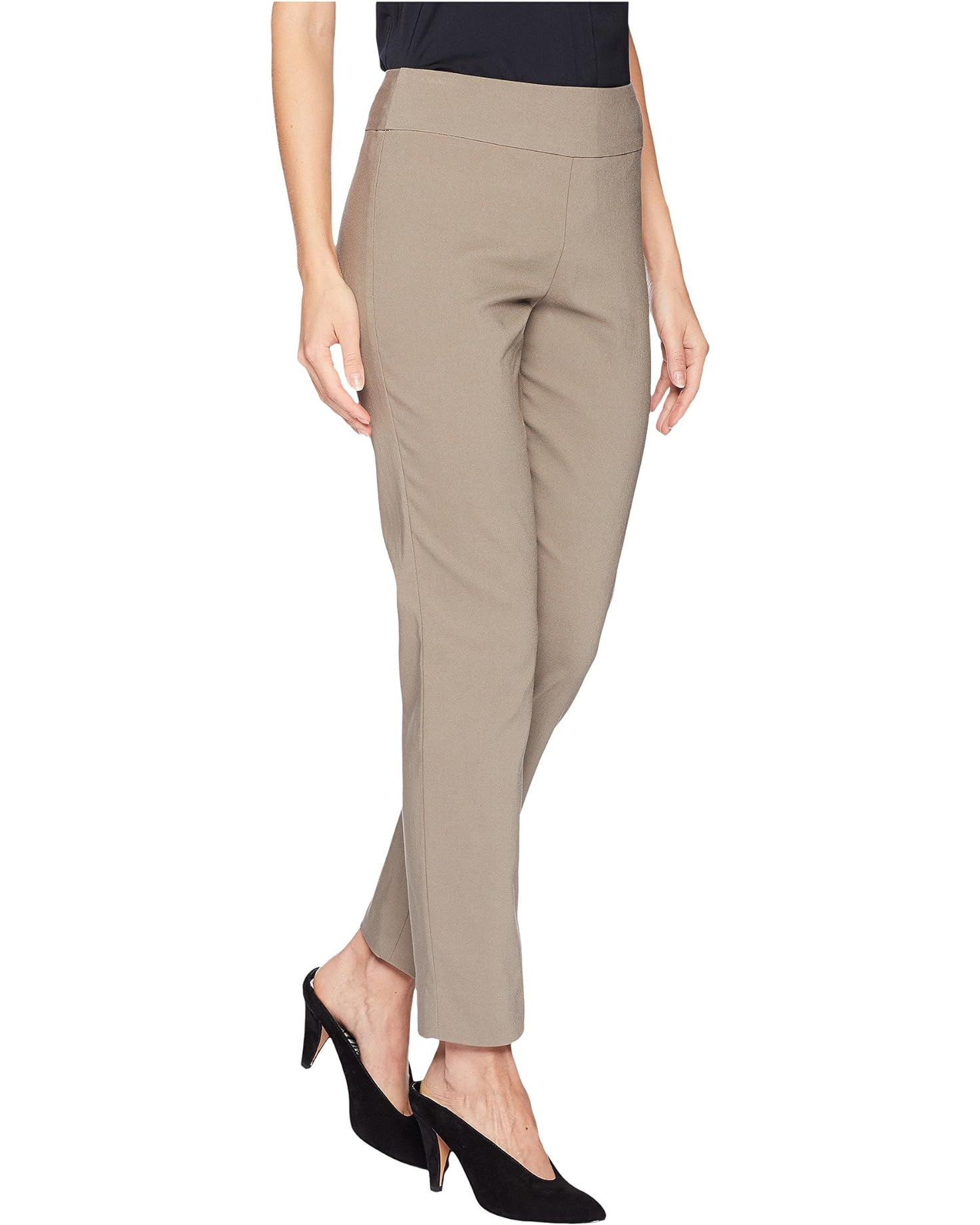 Styling Krazy Larry's Pull-On Skirts
Whether you're aiming for a laid-back and relaxed look or a polished and sophisticated ensemble, pull-on skirts offer a great versatile option for any occasion. Check out these styling ideas for both casual and formal settings, helping you effortlessly embrace the comfort and style of pull-on skirts.
Casual Looks
Create effortlessly stylish outfits by pairing Krazy Larry's pull-on skirts with lightweight sweaters or flowy tops. Tuck in your top or opt for a relaxed untucked look, depending on the style of the skirt. Combine with flats, mules, or sandals for a comfortable and chic ensemble.
Formal Looks
Krazy Larry's pull-on skirts can effortlessly transition from casual to sophisticated. For formal occasions, choose a classy blouse or a fitted blazer to pair with the skirt. Finish the look with heels or heeled boots to elevate your style. Accessorize with dainty jewelry and a clutch for a polished and refined appearance.
Accessorizing Women's Pull-On Pants
To enhance the versatility of women's pull-on pants and skirts, consider accessorizing with belts, jewelry, and bags. A statement belt can add definition to your waist and create a more put-together look. Experiment with different earrings, necklaces, and bracelets to showcase your personal style. Complete your outfit with a complementary handbag or clutch to tie everything together.
Footwear for Pull-On Pants
Pull-on pants offer versatility in pairing with various shoe styles. For instance, team up straight-leg pull-ons with ankle boots during cooler months for an effortlessly chic look.
In contrast, summer invites the chance to pair wide-leg versions with strappy sandals or classic white sneakers for breezy comfort and style. You see ladies everywhere from Los Angeles to New York rocking this combo.
Jackets and Blazers with Pull-On Pants
Moving onto layers; blazers add instant polish when you're sporting dressy pull-on trousers at work. A well-tailored jacket lends structure and sophistication without compromising on comfort - perfect balance indeed.
Enhancing Your Look with Accessories
A statement belt can be a game-changer too. It adds flair while creating definition around the waistline of these elasticized bottoms - because who said comfortable couldn't mean stylish? Don't forget scarves either – they serve as versatile accents that give more depth to your ensemble.
Care Tips for Krazy Larry's Clothing
To maintain the quality and longevity of your Krazy Larry's pull-on pants and skirts, follow these simple care instructions. We recommend washing them inside out, on a gentle cycle, and avoiding the use of harsh chemicals or bleach. Hang them to dry or use a low heat setting if necessary.
With proper care, these garments will continue to provide comfort and style for years to come.
Conclusion
Krazy Larry's women's pull-on pants and skirts are a go-to choice for individuals seeking comfort, versatility, and impeccable style. Whether you're dressing for a casual day out or a formal event, these pieces can be effortlessly styled to suit any occasion.
Don't be afraid to experiment with different tops, shoes, and accessories to create outfits that reflect your unique personality. Visit Island Pursuit today to explore our collection and embark on a journey of comfort and style with Krazy Larry's clothing.