Posted by Laurie Gomes on Mar 8th 2023
What do we mean by "authentic" in Casual, Authentic Sportswear? Island Pursuit's tagline is "Casual, authentic sportswear" but what exactly does that mean? Everyone understands what is meant by "casual" and "sportwear" but what do we mean when we use the word "authentic"?
In the apparel industry, there are a lot of brands that carry very similar looking items. Once a trend becomes popular, lots of brands will produce the look to stay current and sell more product. But every popular style or trend started with one brand who brought it to market. That first brand to design something new, to meet some new need in the market, is the authentic brand. For forty years, Michael Valentino, Founder of Island Pursuit, has curated so many authentic brands for Island Pursuit, brands that were first to market with something new and has stood the test of time. Here are some examples. We start with two iconic brands from Europe that have been in business since the late1800's! , We then move onto four brands founded in the twentieth and twenty-first centuries from the USA, Canada, and Brazil. All nine brands are still very current and still revered today.
Saint-James – In a little village in northern France where the Brittany and Normandy regions meet, there was a small wool mill that made sweaters for the local sailors and fishermen. In 1858, the French Navy, who was based in Normandy, commissioned this small mill to create new uniforms for its sailors. The mill designed a horizontal stripe of navy and white. This striped top became known as the "Breton Stripe," "Breton" means "of Brittany." This striped look became synonymous with "nautical style" and we see these stripes now in clothing as well as in home décor. Many brands make clothing and other merchandise using horizontal stripes but when you wear Saint-James, you're wearing the original, authentic Breton Stripe!
Helly Hansen – Later in 1877, a sea captain named Helly Juell Hansen found a better way to stay protected from the harsh Norwegian elements. He treated his clothing with oil to make them weatherproof and soon thereafter, Captain Hansen and his wife Margrethe launched a business producing waterproof oilskin jackets trousers, and other sailing gear. The legendary Helly Hansen brand was born!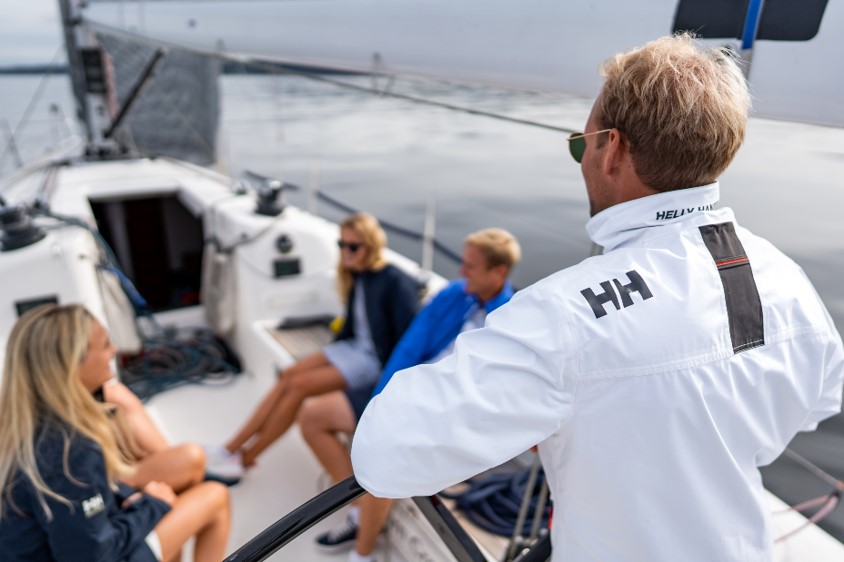 Lilly Pulitzer – Most brands begin purposefully out of some need or perhaps a dream of different lifestyle, but this brand was founded purely by accident! Lilly Pulitzer was an affluent woman living in Palm Beach with her husband Peter in the 1950's and 60's. Peter Pulitzer, from the publishing family for whom the Pulitzer price is named, owned citrus groves in Florida. Lilly wanted a project of her own so she set up a fruit stand and sold freshly squeezed juices from the fruits of their groves. Squeezing fresh fruit can get messy and she ended up with fruit juice stains all over her aprons. The story is she asked a local dressmaker to make her a dress that could "camouflage" all the staining that occurs as she works. The result was a sleeveless shift made of bright colors. It's also been told that Lilly designed and made dresses out of the fruit stained aprons. She began selling her sleeveless shift dresses made of brightly colored fabric at her fruit stand and before long the women of Palm Beach were buying the dresses more than the freshly squeezed juice!
Lilly was born in NY and her mother was the heir to the Standard Oil fortune. She attended school with Jacqueline Bouvier who later became Mrs. John Kennedy and out First Lady. She created a dress for Jackie Kennedy that of course sparked the interest of affluent, preppy women, of Palm Beach. There is still a dress in today's line up called the Jaqueline Dress.
The line has expanded over the years to include more than just sleeveless shift dresses. The Lilly line of resort wear includes different style dresses, tops, sweaters, pants as well as children's clothing for the "Mommy and Me" look. The company is now owned by Atlanta-based Oxford Industries, the same company that owns Tommy Bahama and Southern Tide. Lilly Pulitzer passed away in 2013 and will forever be known as the "Queen of Prep."
We proudly carry Lilly Pulitzer in our Mystic, CT store. Call 860-245-5097 to inquire.
Jack Rogers Sandals- This is another brand that began somewhat as a fluke and really took off due to the influence of Jacqueline Kennedy. The story is that while vacationing in Capri in the early 1960's, Mrs. Kennedy liked these handmade leather sandals she saw with the whip stitching and rondelle. She brought a pair back to Palm Beach, the presidential vacation home at the time, and asked a local cobbler to make them in different colors. The sandals were first made by small, independent cobblers in and around Palm Beach until 1960 when the Miami Footwear Company put the sandal into expanded production. Today, the Jack Rogers Palm Beach sandal is still made by hand in Florida and the brand has grown into a lifestyle brand with year-round footwear, dresses, bags and more. The Metropolitan Museum of Art in New York City recently recognized Jack Rogers' heritage by initiating the brand into its prestigious Costume Institute. Now that's authentic!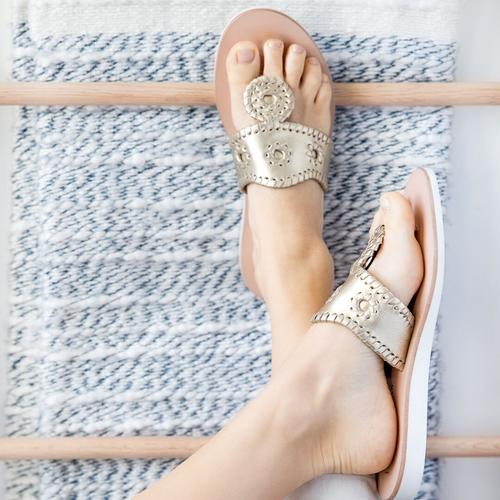 Havaianas – Have you ever wondered where the beloved "flip flop" came from? The original, authentic flip flop was created in Brazil in 1962. Havianas is Portuguese for Hawaiian and the first pair of Havaianas were modeled after the Japanese Zori sandal made from rice straw. The rubber footbed of the Havaianas is textured to feel like grains of rice. Today, Havaianas come in a variety of colors and prints and their style has been copied by many other companies. Flip flops have become synonymous with carefree summer days and beach style living. There are many options for flip flops today but the original, the authentic flip flop will forever be the Havaianas!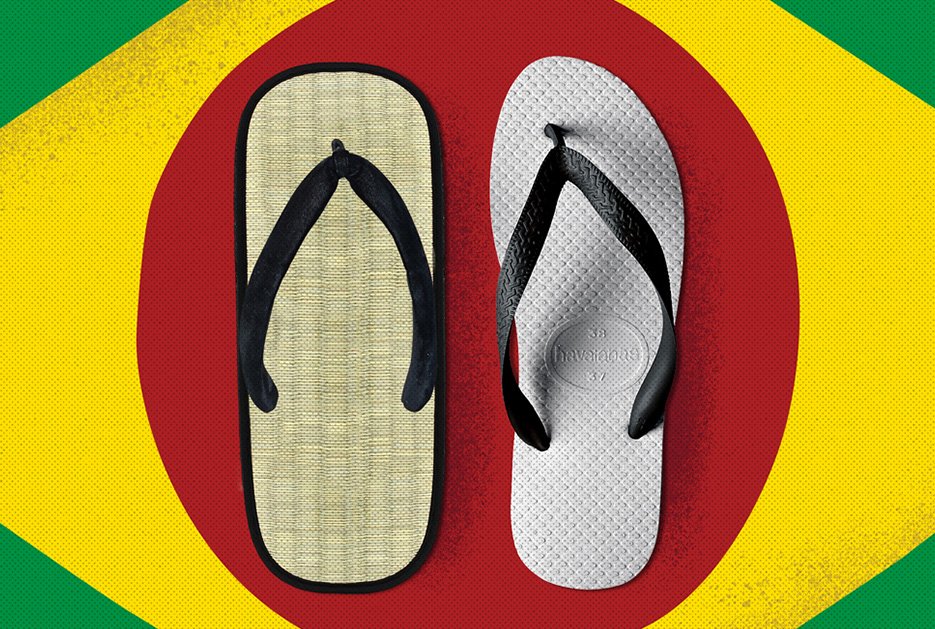 Tommy Bahama – Tommy Bahama has been living the "island dream" since 1993 when three friends, Tony Margolis, Lucio Dalla Gasperina and Bob Emfield, who worked in the apparel industry for different companies, developed this fictional character, Tommy Bahama, who lived on an island away from the rat race of corporate America. He was sophisticated, refined, wore beautiful linen trousers and silk shirts with Hawaiian prints. He was casual but classy. In 2003 Tommy Bahama was sold to Atlanta-based Oxford Industries who continues to bring that Island lifestyle to market with their sportswear collections for men and women. For that authentic island vibe, the Tommy Bahama brand was the first to bring the islands home to wherever you live and bring the relaxed, beach vibe to your closet!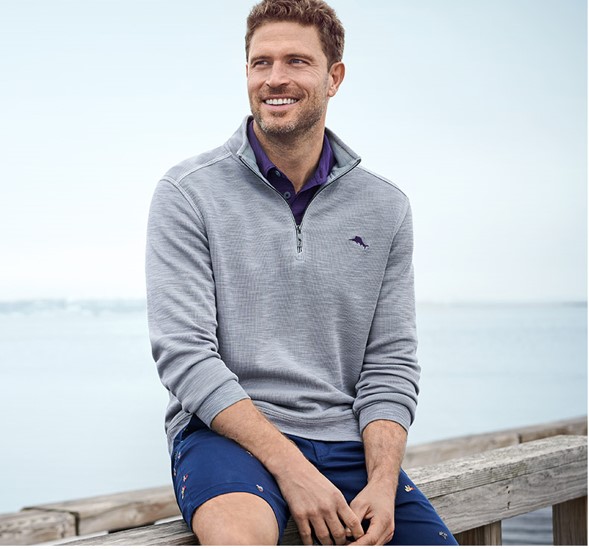 IBKUL – Performance clothing, clothing that offers quick drying, moisture wicking, and has UPF50+ sun protection is a fairly young category in the apparel industry. Florida-based IBKUL launched its opening collection in 2015 with their Women's Sun Protective Clothing. It was sold in just a few specialty shops, country clubs, and golf shops throughout the state of Florida. Their exclusive IceFil synthetic fabric is activated when a person begins to perspire. This performance fabric helps keep the body up to 5 degrees cooler. The fabric also offers UPF50+ protection. In five short years, IBKUL is recognized as a leader in performance clothing for men and women.
Tasc Performance – While many companies now offer performance clothing using synthentic fabric and chemical finishes, New Orleans based Tasc Performance was first to market with performance apparel made from natural fibers, primarity bamboo and organic cotton. These natural fibers have the same properties that we expect in performance apparel; they are antimicrobial, moisture wicking and offer UPF50+ sun protection. Tasc Performance spent 2 ½ years creating the trademarked BamCo process creating performance apparel with no chemical finishes. It's completely natural and you just won't believe how soft and comfortable this fabric really is!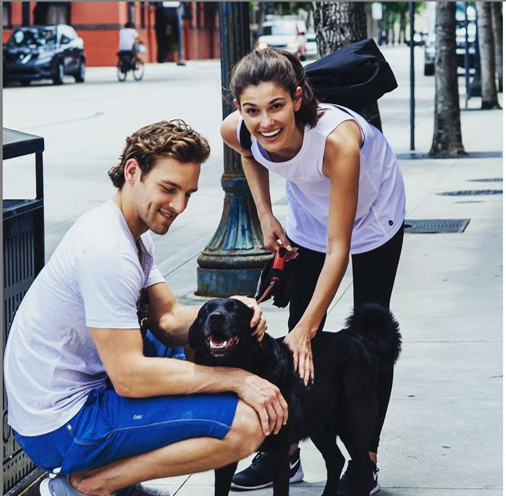 Tilley Hats – Alex Tilley, an avid sailor from Canada could not find a hat that met his needs while sailing. They kept blowing off his head and were lost forever! Not knowing anything about making hats, he set out to create a hat that was well made, would float if it fell in the water, protected him from the sun, and was attractive and comfortable to wear. In 1980 he created a handmade hat that checked off all the boxes, the only issue was being handmade, the hat costs more than others in the market. He began selling them at boat shows and quickly learned that people would pay for a premiunt, quality product. Today, the line has grown to include a variety of hats for men and women. They are still proudly made in Canada and still come with a lifetime guarantee!